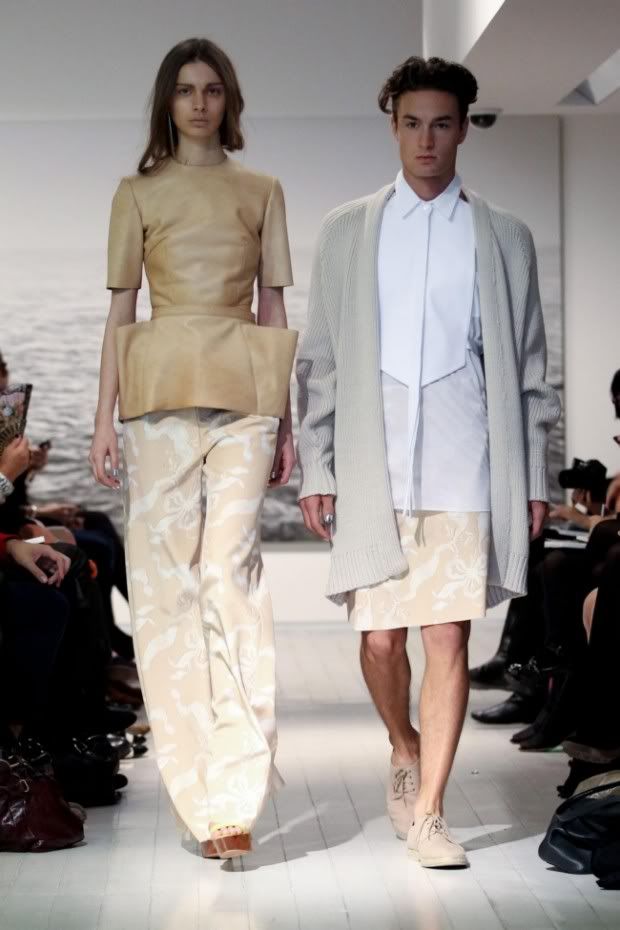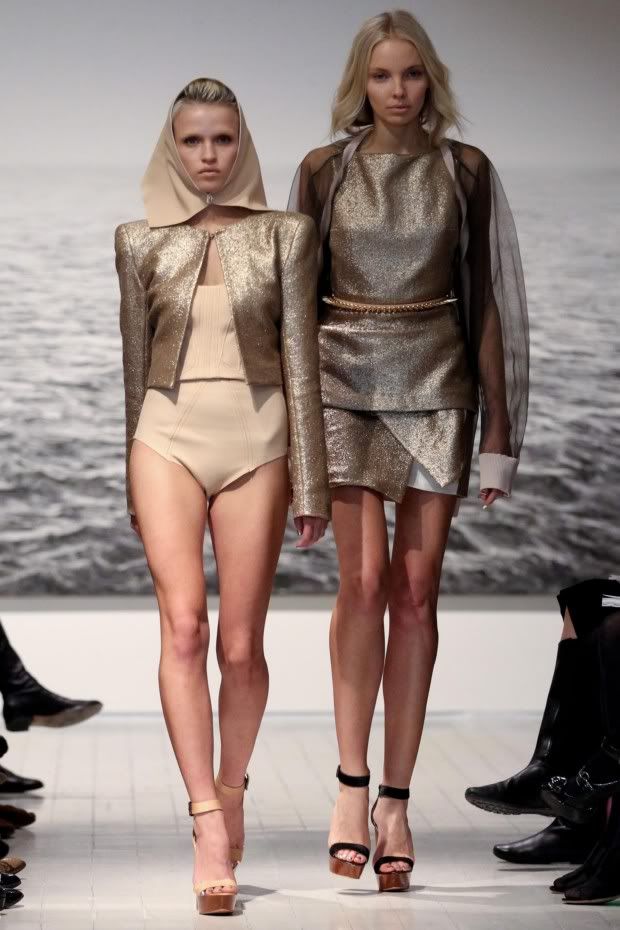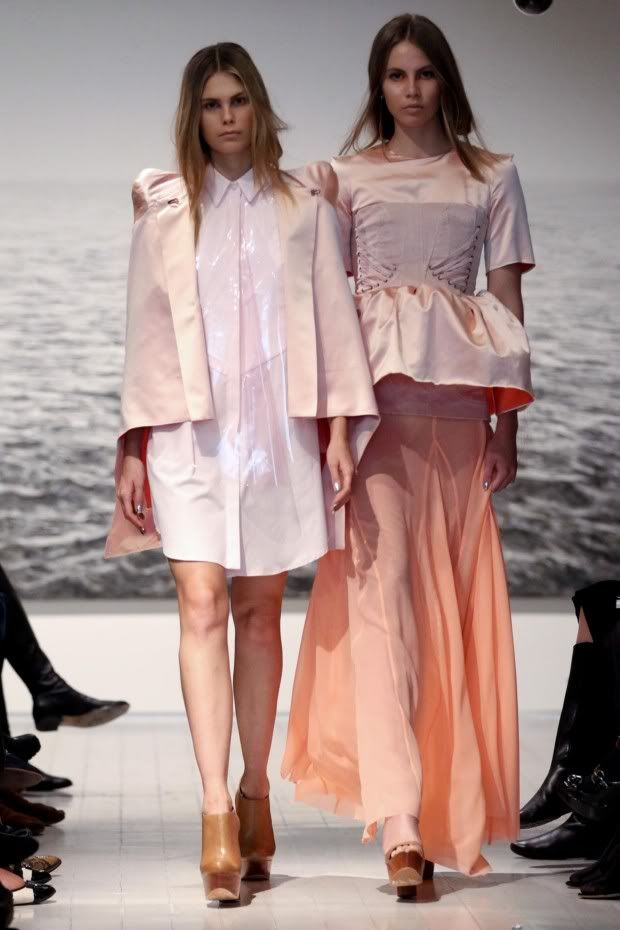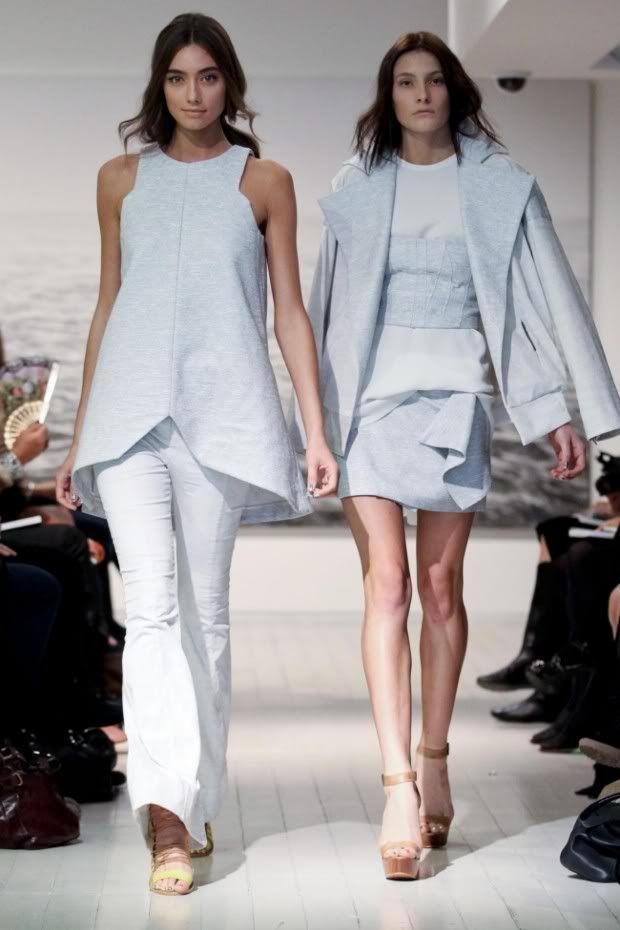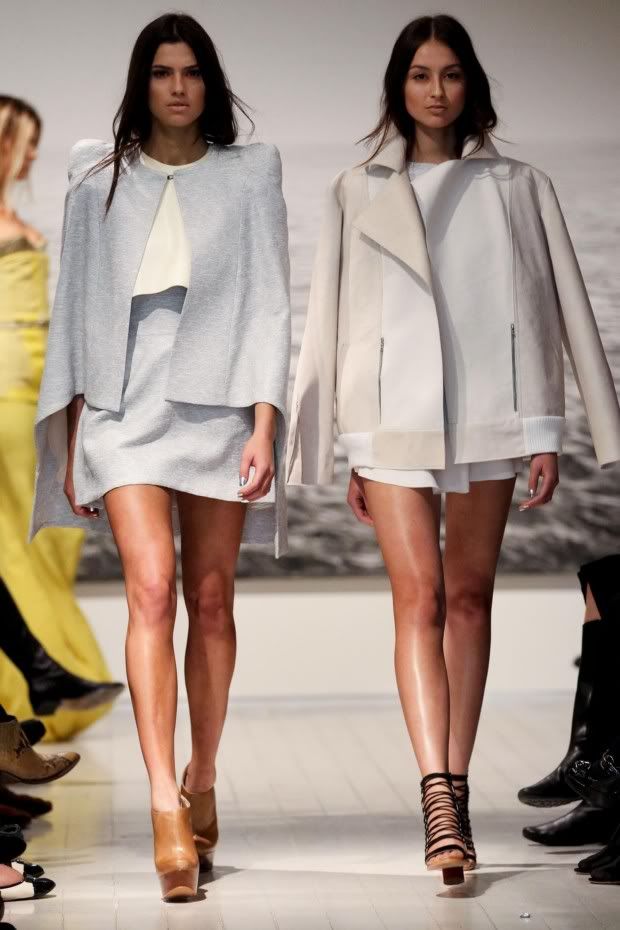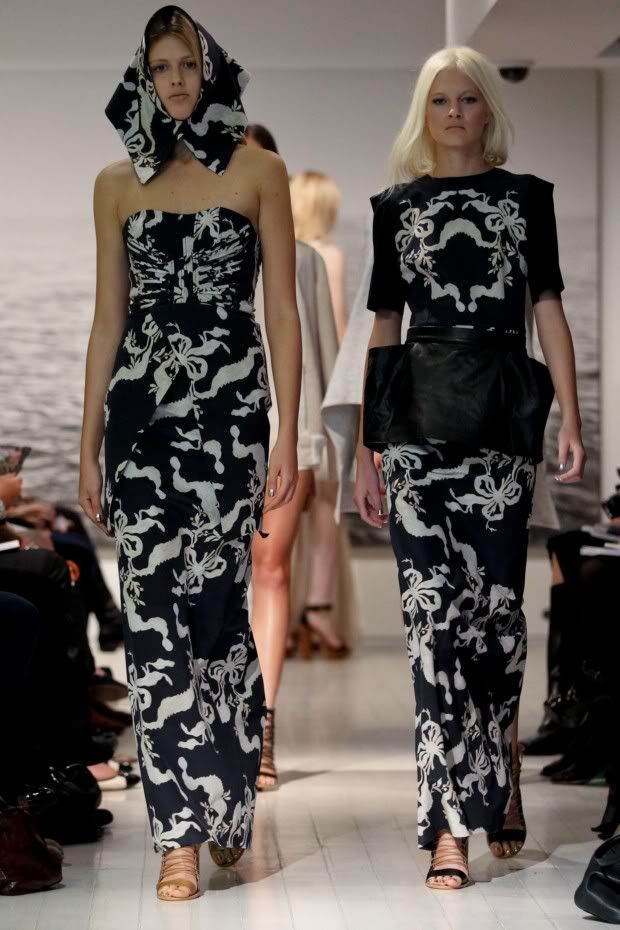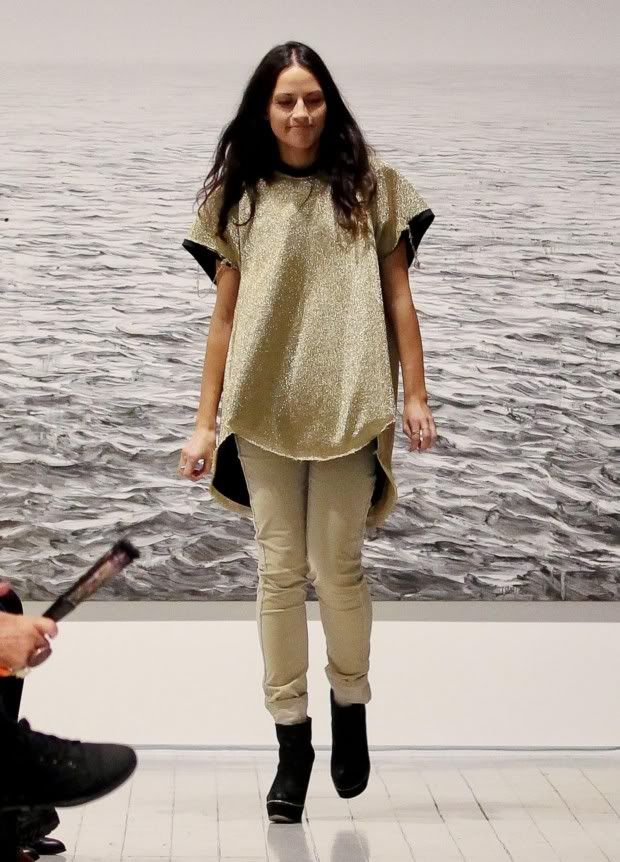 Ellery S/S 2011/12 via Vogue.com

Kym Ellery's designs continue to amaze me.

At the risk of sounding completely corny and cliche, she is my number one idol and an inspiration to my work each and every day. She dares to be different - at a time when colour blocking and clashing prints are the "it" trends of the season, she stays true to her concept of luxurious fabrics in neutral tones with a little something extra that we can't quite put or fingers on - which has become her signature aesthetic. She even chose her models for the show based on who she thought wouldn't be booked the most, who then walked down the runway in pairs - small details that made a huge impact and showcased her individualism in the fashion world where repetition is all too evident.

Although it's still only early days, I truly believe the Ellery brand is on its way to becoming one of the worlds leaders in fashion design, and I have no doubt in my mind that Kym will one day realise her dream of showing at Paris Fashion Week.

Although I may be a little biased because she's a Perth girl!