I fell in love with Kirsten Shadbolt's label Paper Skye when I first laid my eyes on her 2010 collection at the Perth Fashion Festival last year. Filled with silk dresses and plenty of ruffles - it awakened a pretty, girly side of me that I never knew existed! This years' collection was equally as feminine, featuring layer upon layer of sheer fabrics manipulated into light, delicate and effortless summer garments.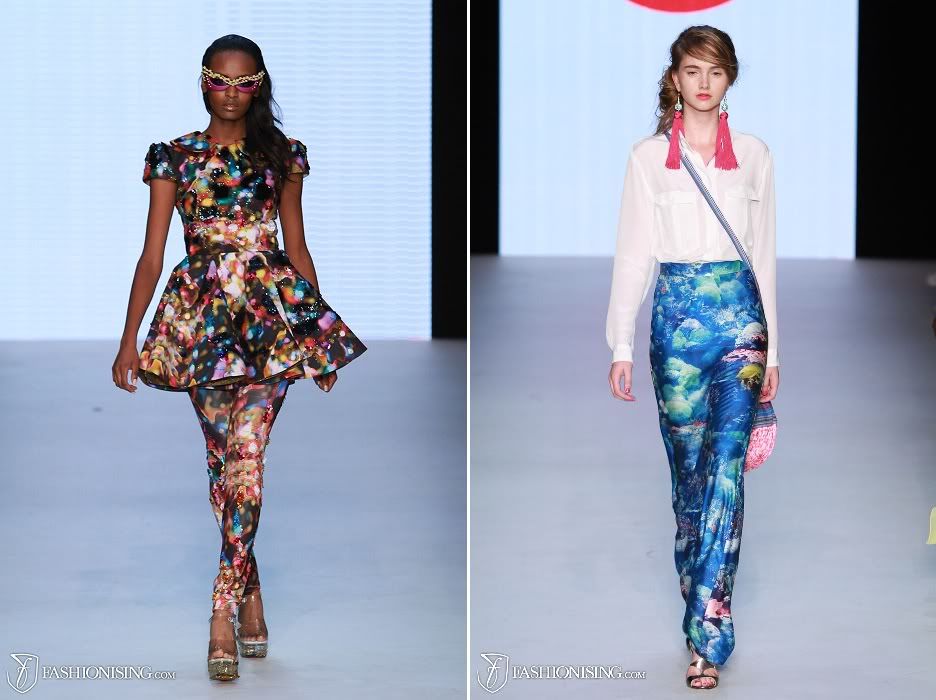 The 2011 collections by Jamie Lee (left), and Poppy Lissiman both featured bright and eccentric prints. I'm obsessed with Poppy's tassel earrings and Jamie's masquerade-ish cats eye sunglasses.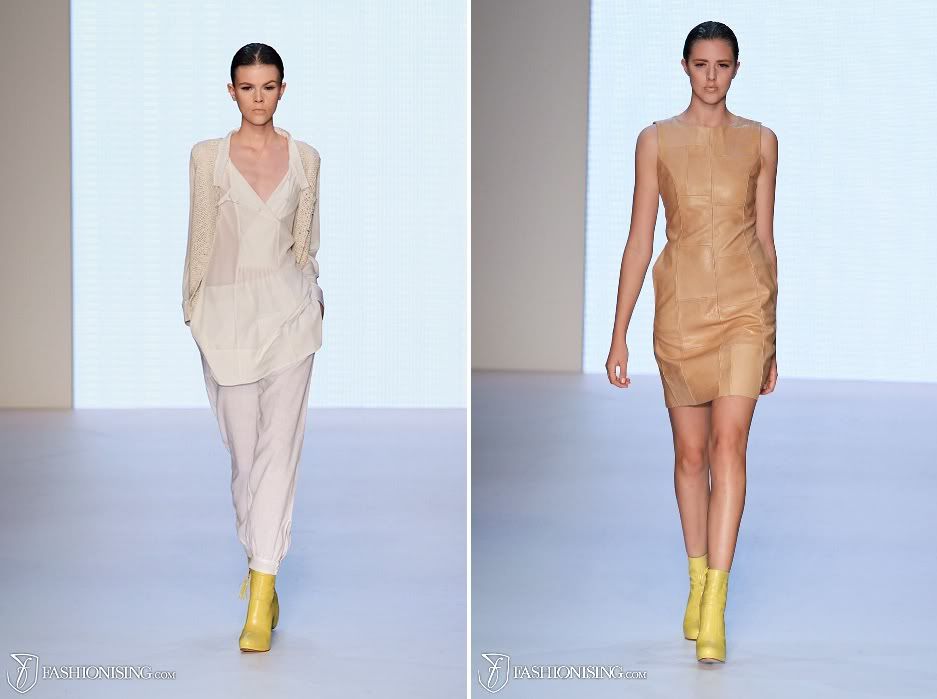 I would honestly wear every single piece in the Flannel collection. Leather shift dresses, all white ensembles and those banana yellow boots! Perfection.